Custom Face Shields
Looking for ways to go a step further in keeping your employees and patrons safe while also displaying your brand? Our custom option allows you to do just that. These protective face shields add another layer of defense against sneeze, splash, and dust exposure helping to keep people safe and your business up and running.
Measures: 13" wide x 9" tall X .02-.04" thick
Composed of transparent Polycarbonate or PETG
2" x 1" foam provides universal comfort fit
Foam standoff allows clearance for glasses
Ships with protective film.
Minimum order of 175 required
Custom Face Shields are not returnable
Want a personalized quote? Just fill out the form on this page and we will be in touch.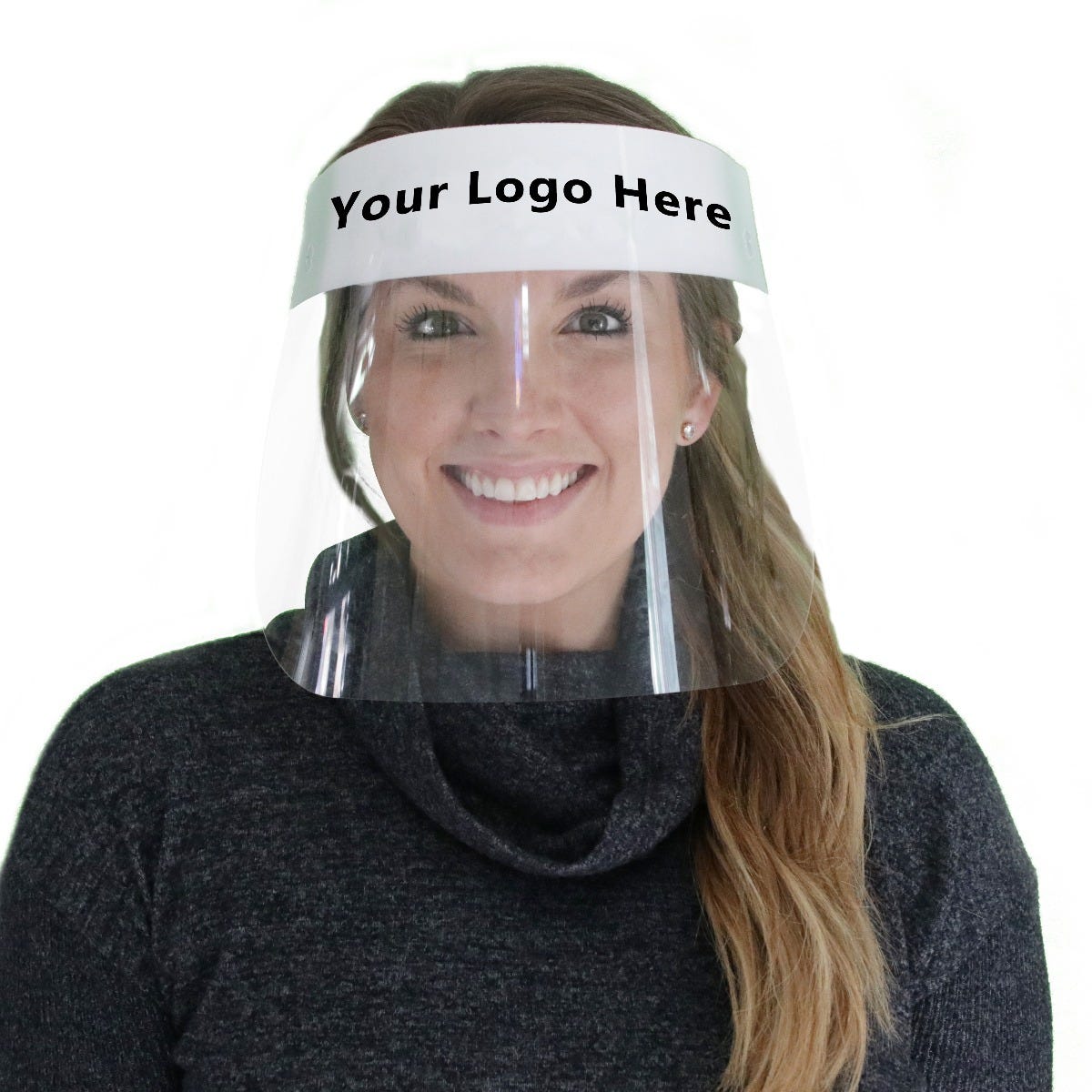 Disclaimer
The goal of these shields is to help to reduce the risk of the user from sneeze, splash, or dust exposure. These shields do not carry any FDA, OSHA, or medical certifications and thus are not recommended for use in a medical environment. They are supplied as a sneeze/splash guard with a protective peel coat on the clear plastic but do not undergo any additional secondary sterilization. The user accepts responsibility for evaluating the suitability of their use for their application and environment.
Copyright © 2021 Boat Outfitters. All rights reserved.