Use & Importance of Different Types of Boat Lights
When it comes to investing in boat lights, there are a lot of different options available. To know what you need for your vessel at any given time or for specific uses and applications, you need to know what each of the most common boat lights is for. To help you, we will outline the most common boat lights below, what they are used for and why they are important.
Navigation Lights
Navigation lights are special marine lights used to prevent collisions from happening when you are out on the open water either at times when there is low visibility or at night. They help you to monitor for any obstructions on the water that could cause damage to the boat or endanger you and your passengers. This includes stern lights and anchor lights as well to keep on the watch for other boats as well as helping to alert your presence to other boats to protect them too.
Accent Lights
Accent lights are used for both aesthetics and safety reasons. Just as the accent lighting you may use in your kitchen to highlight unique features, fixtures, or even controls, accent lighting on boats has a similar use. Most use these courtesy lights on parts of the boat like the switchboard and other controls and panels to ensure they can see them without the lights being too bright.
Spreader Lights
Spreader lights, also known as flood lights, are special high-powered lights normally used to provide adequate lighting for the decks of your boat. On sailboats, spreader boat lights are mounted onto the mast spreaders, while flood lights are normally mounted onto a console or paneling close to the navigation.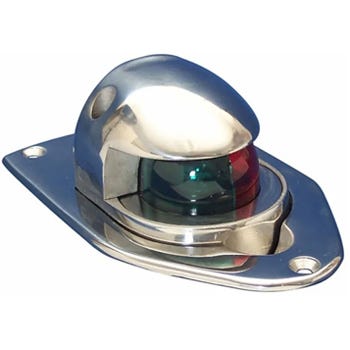 Boat Light Bars
Boat light bars, in a similar way to how they are used on cars and other vehicles, are used on boats to illuminate specific areas effectively without causing distracting glare or flashes. Part of what makes them so effective is the brightness and spread of the multiple bulbs found inside light bars. They are a good option for those dark areas of your boat, under cabinets, or in corners where natural light or other marine lights do not cover.
Deck Lights
Deck lights often referred to as deck wash lights are used in a similar way to floodlights in other applications on dry land, to illuminate the entire surface of the deck. They come either in bright and visible white light or green light-compatible night vision.
Trailer Lights
Trailer lights are specifically used for safety when you are transporting your boat to and from the harbor or docks. They are used to inform other vehicle drivers where your vehicle and boat trailer is and your next intended moves on the road. This is a great preventative safety measure against collisions with other vehicles, both your and others' fault.
How Easy it is to Add Boat Lights
Although it may seem like quite an intimidating task if you are unfamiliar or inexperienced working with lights, to add some illuminations to your boat. LED boat lights appear to be the way to go in most instances and if you are looking for quick and easy suggestions for adding these to your vessel, consider the options below, broken down into three categories – starter/easy, midrange/intermediate, and expensive/complicated.
For the Starter/Easy lighting option, if your marine lighting fixtures are not too old and in reasonable condition, you simply swap out any halogen for LED replacement bulbs. LED bulbs typically just need to be replaced – that's all there is to it.
For Midrange/Intermediate lighting option, you could consider removing older fixtures and then replacing them with LED lights. This means you need to pull the old lights down and then splice the new lighting in.
For the Expensive/Complicated lighting option, you may be interested in having to light all around your boat – in the engine room, around the interior, and even underwater boat lights. This requires a lot more work and may be worth looking to professionals to cover this kind of project.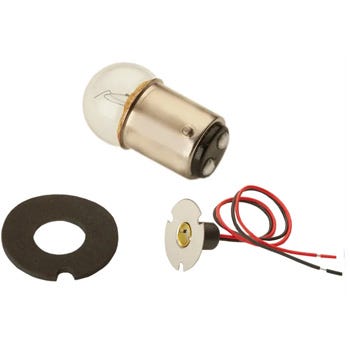 Why Adding LED Lights is a Great Boat Upgrade
Now we have had a brief look at how you might add LED lights to your boat, you may still need convincing LED lights are the way to go. Below we have highlighted three major benefits of choosing these forms of illuminations.
Appealing Look
There's no denying bright and vibrant LED lights look good. If you are looking to add some great aesthetics to your vessel, LED lights are the best option. You can usually choose from a multitude of colors. While you may need to be careful about navigation lights, all other lights can be whatever color you like.
Easy To Install
We have already given some examples of how adding LED lights to your boat can be done with little effort. Even if you are working from scratch and there are no existing light fixtures it will still be relatively easy.
Makes Boat Safer
When you have lights around your boat, you instantly make your boat safer. For both you and your passengers and other vessels on the water.
Need More Help Deciding? Give us a call!
For the last 40+ years, we've perfected the art of upgrading boats and helping boaters better enjoy their time on the water. If you have a question about a product or project give us a call! Our team of experts is here to help!
Commonly Asked Questions about Boat Lighting