Different Types of Marine Electronics Available at Boat Outfitters
Below is an overview of some of the main types of electronics you can buy for boats and marine uses. We have divided this list up by the different departments products are placed into in our shop so that you the customer can find your desired product much easier.
Learn more about boat electronics here.
Phones Mounts & Holders
Nowadays our world revolves around mobile phones and other mobile devices. When you are out on the water, having some form of communication device can be helpful. It not only makes your time on the water safer but can make it more enjoyable too.
The kind of products we sell in this category is designed to make it easier and safer to have and use mobile devices like smartphones, cameras, and other electronics on your ship. We have surface mount kits, holders, and harnesses.
Waterproof Phone Chargers
With today's wireless charging technology, we can offer a variety of solutions for keeping your phone charged and secure while on your boat. These chargers can be mounted to various areas in your helm, including on your dash panel, console top, or even inside glove boxes!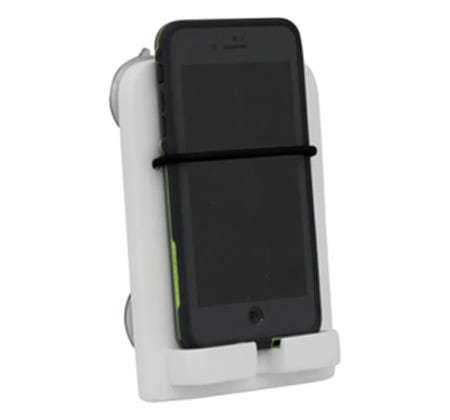 Lighting
Although many people don't realize it, lighting is incredibly important for your vessel. Even when you are only out on your boat during daylight it is still important to have lights. So, it's even more important when you are out after dark or at times when there is poor visibility.
The lighting products we have a range from repair kits to replacement lenses, bulbs, and other fixtures and fittings for a wide range of different lighting applications.
Switches & Panels
For powered boats, at Boat Outfitters, we have a range of switches and paneling. In addition to some of the important replacement switches we have for a variety of different applications; we also have accessories like switch covers.
We have grouped these with the paneling products because most switches, unless designed to go somewhere specific, are found on the control console and the dash paneling would then be installed around the console to protect the electronics and wiring.
Electronics & Navigation
In modern boating, a boat's electronics and navigation are incredibly important when it comes to having a safe and enjoyable time on the water. Whether you are looking for a radio system or MP3 player to enjoy your favorite stations or music while on the water, speakers to help amplify the noise, or something more useful like a fish finder or SATNAV, you will find it in this section.
Wiring
Fairly self-explanatory, but the wiring section of the electronics we stock here at Boat Outfitters includes everything you need for installing electronics and electrical devices and appliances on your boat. Here you will find different types of wiring and the important fittings and fixtures too.
How Marine Electronics Make Boating Better
Some old-fashioned boaters may scoff at the use of too many electronics and may say it ruins the experience. At Boat Outfitters we are firm believers in doing whatever you can to get the best out of your time in a boat.
If you are still wondering why, you may need electronics and how they could better your boating adventures, consider the following reasons.
Great For Fun, Recreation, & Entertainment
When you are out on the water, sure there are lots of things to see and do, when the weather is good. If you are out for many hours, and the weather is poor or you have children, having marine electronics onboard can make all the difference.
Having some form of entertainment, whether it's music or media playing device, radio, or something else can keep everyone busy.
Safety
You need to show the environment the respect it deserves. Weather changes quickly and when visibility is poor you can easily get lost. That's why it's a good idea to invest in high-quality safety marine electronics like SATNAVs and other tracking devices. Even having a radio system on board could be helpful one day.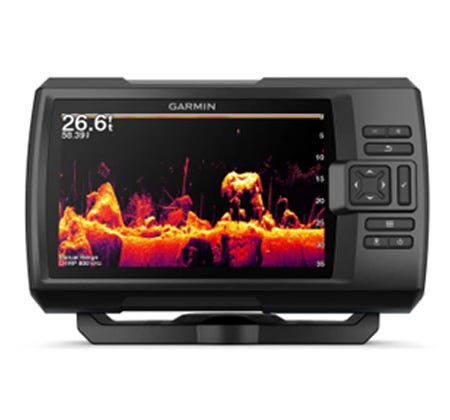 Navigation
Following the above, you could rely on your instincts or something like that. If you want to have a stress-free time on the water, and don't want to get lost, having a navigational device will make that possible.
Fishing
There are a lot of great marine electronics out there designed to make fishing easier. You still need skill when it comes to using your rods and other catching methods but having a fish finder and other electronics could give you the edge over your slippery prey.
Need More Help Deciding? Give us a call!
For the last 40+ years, we've perfected the art of upgrading boats and helping boaters better enjoy their time on the water. If you have a question about a product or project give us a call! Our team of experts is here to help!
Commonly Asked Questions about Marine Electronics